Denise Hernandez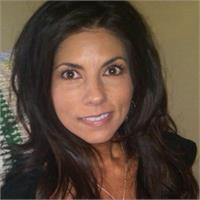 Denise is a nationally certified personal trainer through NASM, TRX and NCSF. Additionally, Denise is a graduate from the Personal Trainer Education Center (PTEC), a 6-week intensive personal training program geared towards providing graduates extensive knowledge of the body in relation to movement and sport. Her lifelong passion has allowed her to work with some truly amazing personal trainers where she was fortunate enough to learn some great training techniques directly from them. Denise's approach to wellness has always been to not just focus on the exercise programming, but also understand the role that nutrition plays in a well-rounded program. Her goal is to bring this blend to everyone with whom she works.
Denise Hernandez instructs the following:
Our TRX program incorporates highly functional movements that build strength, improve posture, boost stamina & muscular endurance, and develop balance & flexibility using multiple modalities in short interval bursts. This class features the TRX Suspension Trainer to implement functional bodyweight movements that emphasize core strength & stability in a manner that allows you to control your own individual challenge on each exercise. By combining different workout tools to maximize your time in class, you will burn a ton of calories in a safe and effective manner. Not to mention, have a lot of fun doing it! All levels are welcome and encouraged! Athletic shoes required.

Class is limited to 8. Please pre-register online or at the front desk.