Missa Burry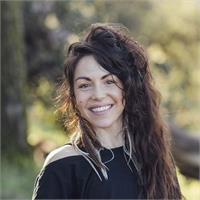 Movement has been a mainstay of my existence. It is the spark to awaken my mind, body and spirit into the present moment. Through movement I was trained how to quiet my mind, challenge my body, push through stagnation, excite my heart and forever change my own life and touch the lives of others.
In 2005, I began my formal fitness instruction at Lake Tahoe community college and my undergraduate studies in health and wellness. In the beginning of 2007 I was in a traumatic snowboard accident. My fearless active body was bound to a wheelchair with two broken legs for close to two years. So began my journey into yoga and integrating alternative medicinal therapies such as Acupuncture, Rolfing, Cranial Sacral Therapy, water therapy, visualization, nutrition, and massage in order to heal. From this experience was born a fresh and deeper perspective as to how vital bodily movement is to the human body. I received my Ashtanga Vinyasa certification in 2009, completing over 200 hours of comprehensive training under the guidance of the late Larry Schultz at "It's yoga" in San Francisco, California.
As a yoga instructor and movement educator it is my desire to facilitate a reawakening of the body's miraculous capabilities, no matter the perception of present ability. With passion I desire to empower my community to feel connected through their core, comforted through their breath, and lighter through their body. With knowledge I desire to connect students to our exceptional anatomical structure in order to deepen their personal movement awareness. My classes offer a holistic structure, branching from my personal life experiences, formal education and years of diverse athletic training. With vigor and grace I hope to inspire the limitless bliss and possibilities of life in motion.
Missa Burry is currently not instructing any classes.