Angela Fallon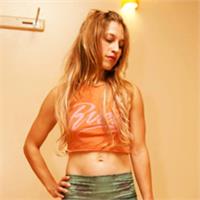 Angela Fallon was born and raised in Sonoma County, and spent most of her time in dance studios and testing her strength and endurance in swimming and running. After graduating from UC Santa Barbara in 2004, Angela discovered a love for group fitness and has been developing her knowledge and ability ever since.
Angela is certified in inferno hot pilates, yoga, barre and a variety of other formats. With a passion for bringing people to their edge she encourages finding breakthrough in the physical and mental barriers through fitness. Inferno Hot Pilates is a workout that she is specifically invigorated by as it brings participants to a new level of possibility within the mind and body.
Angela Fallon instructs the following:
Combining Pilates principles with high intensity interval training (HIIT), this low impact class is an intense, full body workout designed to build a stronger core, increase flexibility, burn body fat, strengthen & tone muscles, and improve overall fitness & health. All levels are welcome. Room is heated.