Sarah Klein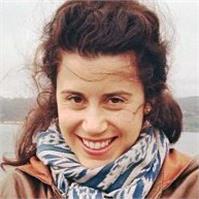 From her background in ballet, Sarah was drawn to yoga as a way to heal the body. She observed yoga transform all aspects of her life and discovered the benefits of a committed, consistent practice. After completing Baron Baptiste's teacher training, she continued her studies with a 200 hour teacher immersion at Laughing Lotus, a 200 hour teacher immersion at Thrive Yoga, and a 90 hour Prenatal Vinyasa teacher training. The diversity of yoga styles she has studied is reflected in her unique and powerful sequencing. Inspired by her own teachers, she is dedicated to helping her students explore the moment and push themselves with compassion and joy.
Sarah Klein instructs the following:
Intelligently sequenced Vinyasa-based class accessible to all levels. Includes variations of sun salutations, focusing on breath and alignment as you flow through this dynamic practice. The pacing is appropriate for beginners to learn poses and experienced practitioners to explore poses more deeply. All levels will enjoy this fun and energetic class. Room is heated.




This heated vinyasa style class focuses on alignment and "flow," connecting breath and movement. This dynamic sequence incorporates beginner movements at a brisk pace to provide a full body cardio workout and stretch. All levels will enjoy this fun, safe and energetic practice.