Yoga-TRX Fusion
This class is taught by: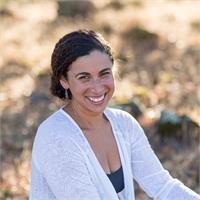 Shoshana shapes her vinyasa classes according to the needs of her students. As a triathlete, many of her classes are strong, but they can be gentle and restorative as well. She sees yoga as a path toward greater body awareness and wellness and is inspired when she sees that light shining in others that was ignited for her.
Combining the power of the TRX Suspension Trainer and the mindfulness of Yoga, this class will help you build stability, mobility, stamina and focus. Whether you are a new or experienced practitioner of Yoga or TRX, this class will challenge your body in new and exciting ways. Connect with your breath, wake up the deepest layers of your core, and leave feeling stronger, restored and more mindful. All levels are welcome and encouraged! Please bring water, a yoga mat (mat rental available) and athletic shoes.
Class is limited to 8. Please pre-register online or at the front desk.
Upcoming classes: