Gentle Yoga (NH)
This class is taught by: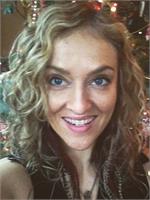 I stumbled upon yoga close to 12 years ago. I was young and wild with a desire to experience anything and everything within my reach. After my first class, I felt filled to the brim with a vibrant energy I had never experienced before… a natural high. I was instantly hooked.
Throughout the years, my love for yoga has only continued to evolve. This practice has healed me in more ways than I can count, and changed me for the better. Yoga has become my sacred space, a space where I can achieve balance and truth in the midst of chaos.
Inspired by my healing, in the fall of 2012 I attended my first RYT 300-hour teaching certification in Portland, OR learning both Hatha and Vinyasa teaching styles. Months later I completed an additional 50 hours of therapeutic yoga training through Living Yoga, an Oregon non-profit offering yoga to youth and adults in prisons and drug and alcohol rehabilitation centers. Most recently I have completed a RYT 200-hour Foundation Teacher Training with Ana Forrest, and I hope to continue my education within the Forrest Yoga community in the near future.
Through my teaching, I aim to inspire others to create a sacred space for themselves that will provide the same sense of healing that I have experienced from simply committing to my yoga practice.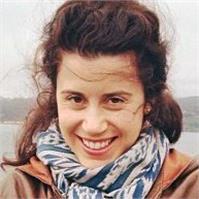 From her background in ballet, Sarah was drawn to yoga as a way to heal the body. She observed yoga transform all aspects of her life and discovered the benefits of a committed, consistent practice. After completing Baron Baptiste's teacher training, she continued her studies with a 200 hour teacher immersion at Laughing Lotus, a 200 hour teacher immersion at Thrive Yoga, and a 90 hour Prenatal Vinyasa teacher training. The diversity of yoga styles she has studied is reflected in her unique and powerful sequencing. Inspired by her own teachers, she is dedicated to helping her students explore the moment and push themselves with compassion and joy.
Slow and meditative, this non-heated class is designed to relax, rebalance, and rejuvenate your mind, body, and spirit. Through a gentle sequence of postures suitable for all levels and people with physical limitations due to aging and injury, we will stretch and open your entire body. Prepare to breathe deeply and feel good!