Hip Hop Flow (h)
This class is taught by: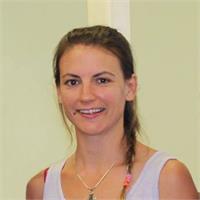 Danielle Kelleher has been teaching yoga as a physical practice for 13 years. In the time she has been teaching she has remained constant in her love of Forrest and remained devoted to a light direct approach to her students. She believes that people come to their mats for many different reasons but hopes they leave feeling more self sufficient and confident in their body and life. Danielle's main teacher and inspiration is Ana Forrest, who reminds her that life and practice are ever evolving. She holds a Masters in Depth Psychology, which helps her approach every student as being unique, and she intends to bring broad perspectives and fun to the mat!
Upbeat and uplifting, this heated flow class is the perfect way to de-stress from the work week and prepare your body for the weekend to come. All levels will enjoy this fun, safe and energetic practice! Heated (95-105°).
Upcoming classes: