Vinyasa (h)
This class is taught by: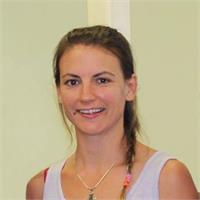 Danielle Kelleher has been teaching yoga as a physical practice for 13 years. In the time she has been teaching she has remained constant in her love of Forrest and remained devoted to a light direct approach to her students. She believes that people come to their mats for many different reasons but hopes they leave feeling more self sufficient and confident in their body and life. Danielle's main teacher and inspiration is Ana Forrest, who reminds her that life and practice are ever evolving. She holds a Masters in Depth Psychology, which helps her approach every student as being unique, and she intends to bring broad perspectives and fun to the mat!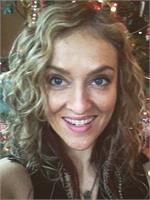 I stumbled upon yoga close to 12 years ago. I was young and wild with a desire to experience anything and everything within my reach. After my first class, I felt filled to the brim with a vibrant energy I had never experienced before… a natural high. I was instantly hooked.
Throughout the years, my love for yoga has only continued to evolve. This practice has healed me in more ways than I can count, and changed me for the better. Yoga has become my sacred space, a space where I can achieve balance and truth in the midst of chaos.
Inspired by my healing, in the fall of 2012 I attended my first RYT 300-hour teaching certification in Portland, OR learning both Hatha and Vinyasa teaching styles. Months later I completed an additional 50 hours of therapeutic yoga training through Living Yoga, an Oregon non-profit offering yoga to youth and adults in prisons and drug and alcohol rehabilitation centers. Most recently I have completed a RYT 200-hour Foundation Teacher Training with Ana Forrest, and I hope to continue my education within the Forrest Yoga community in the near future.
Through my teaching, I aim to inspire others to create a sacred space for themselves that will provide the same sense of healing that I have experienced from simply committing to my yoga practice.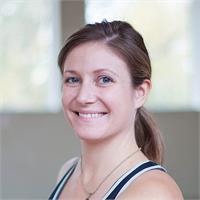 Molly is a Sonoma County-based yoga instructor. Her vision is to spark and inspire students' desires to improve their lives with yoga. She loves connecting with people and being witness to their developments and changes as they evolve into their best selves through yoga. She is open and friendly and creates a space for people to feel great in their bodies, minds and spirits.
She began taking Forrest Vinyasa and Bikram style classes in 2009 to help heal her atrophied leg. Her yoga journey has not only prevented surgery in this leg, but led to unraveling and letting go of tightness, emotional boundaries, issues of self-worth and so much more! With yoga, Molly has learned what it's like to really listen to and connect with who she is at her core, and to follow her Source energy, her intuition.
Molly's yoga path has been and continues to be the most fulfilling and interesting journey she's ever experienced. It has allowed her to set clear intentions and tune into her intuition to shape her reality. Yoga makes it possible for her to live more comfortably in all ways, body, mind and spirit, which she believes is the ultimate purpose of life. Molly has discovered that teaching yoga is her life's work. She offers and facilitates a safe space for people to let go of that which plagues them, to recognize their potential shields and then to move them aside and live more freely!
With clear cueing and a positive attitude she leads students through well-sequenced classes allowing them to stay safe as they progress and learn challenges and up-levels. She has taken several trainings and workshops with Ana Forrest and has been teaching since 2011. Learn more at www.mollyvogelyoga.com.
Intelligently sequenced Vinyasa-based class accessible to all levels. Includes variations of sun salutations, focusing on breath and alignment as you flow through this dynamic practice. The pacing is appropriate for beginners to learn poses and experienced practitioners to explore poses more deeply. All levels will enjoy this fun and energetic class. Room is heated.
Upcoming classes: