Power Flow (h)
This class is taught by: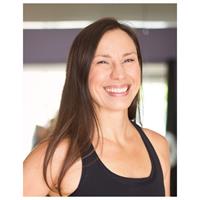 Tiffany fell in love with yoga when she was pregnant with her first child, and practiced prenatal yoga throughout both of her pregnancies. After having two children, yoga became her "me time" and helped her be a more patient mother. It also helped her on her fitness journey after realizing two pregnancies and aging were taking their toll on her body and health. She decided to share her love of yoga with others through teaching Vinyasa, Gentle, Yin, Prenatal, Senior, and Kids Yoga. Her attention to detail lends to descriptive cues, and she offers options for all levels.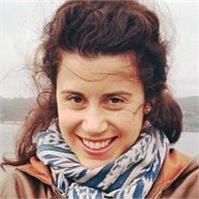 From her background in ballet, Sarah was drawn to yoga as a way to heal the body. She observed yoga transform all aspects of her life and discovered the benefits of a committed, consistent practice. After completing Baron Baptiste's teacher training, she continued her studies with a 200 hour teacher immersion at Laughing Lotus, a 200 hour teacher immersion at Thrive Yoga, and a 90 hour Prenatal Vinyasa teacher training. The diversity of yoga styles she has studied is reflected in her unique and powerful sequencing. Inspired by her own teachers, she is dedicated to helping her students explore the moment and push themselves with compassion and joy.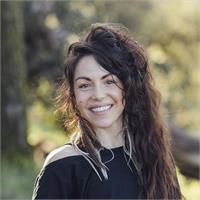 Movement has been a mainstay of my existence. It is the spark to awaken my mind, body and spirit into the present moment. Through movement I was trained how to quiet my mind, challenge my body, push through stagnation, excite my heart and forever change my own life and touch the lives of others.
In 2005, I began my formal fitness instruction at Lake Tahoe community college and my undergraduate studies in health and wellness. In the beginning of 2007 I was in a traumatic snowboard accident. My fearless active body was bound to a wheelchair with two broken legs for close to two years. So began my journey into yoga and integrating alternative medicinal therapies such as Acupuncture, Rolfing, Cranial Sacral Therapy, water therapy, visualization, nutrition, and massage in order to heal. From this experience was born a fresh and deeper perspective as to how vital bodily movement is to the human body. I received my Ashtanga Vinyasa certification in 2009, completing over 200 hours of comprehensive training under the guidance of the late Larry Schultz at "It's yoga" in San Francisco, California.
As a yoga instructor and movement educator it is my desire to facilitate a reawakening of the body's miraculous capabilities, no matter the perception of present ability. With passion I desire to empower my community to feel connected through their core, comforted through their breath, and lighter through their body. With knowledge I desire to connect students to our exceptional anatomical structure in order to deepen their personal movement awareness. My classes offer a holistic structure, branching from my personal life experiences, formal education and years of diverse athletic training. With vigor and grace I hope to inspire the limitless bliss and possibilities of life in motion.
This heated vinyasa style class focuses on alignment and "flow," connecting breath and movement. This dynamic sequence incorporates beginner movements at a brisk pace to provide a full body cardio workout and stretch. All levels will enjoy this fun, safe and energetic practice.
Upcoming classes: